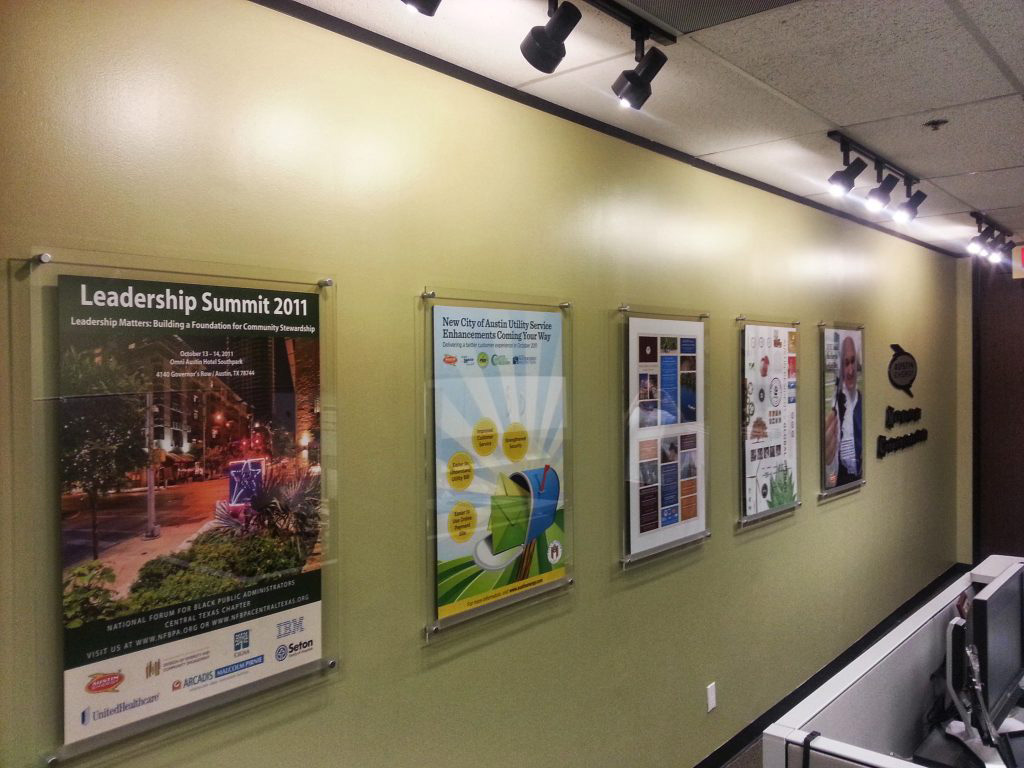 Poster printing is a popular and versatile marketing method that brands your business and gets you noticed. A custom poster displayed indoors delivers the desired information to people attending an event or those that simply need some guidance once they arrive at a business or a school. Some poster printing Austin TX customers need to display a custom poster outdoors without the weather impacting the life of the poster. No worries! They can be laminated to protect them from the elements.
In general, the two types of poster printing include:
Digital Poster Printing – A print method that involves giving ink particles a charge and then directing the charge to a targeted place located on the cardstock or paper that is being used.
Lithographic Poster Printing – A print method that uses large steel plates spread with ink. This style is ideal for high-volume poster print runs because of its ability to print large areas of solid color in high quality.
Custom Poster Options
Custom poster printing offers a variety of options. Check out some of the most popular choices below:
High gloss poster printing provides Austin TX customers the widest possible range of eye-catching colors to make a lasting impression (although there is a chance of some glare in certain lighting)
Semi-gloss custom poster printing provides a wide range of color and PANTONE matching while reducing the amount of possible glare off the finished poster along with fewer fingerprint smudges
Matte poster printing produces an elegant, finished product. It has the least sheen after the poster is printed, which means the colors will "pop" off the poster
Crystal lamination is ideal for trade show displays since it is an extra heavy material with a textured surface that allows colors to show through without the worry of any glare from trade show lighting
Quality Poster Printing Austin, TX.
Quality poster printing produces results that gets the attention of the public while also creating increased interest in the event, services, or information the poster shares. Poster printing needs to be performed by an experienced design and production team that keeps the marketing goal of the poster in mind when designing and creating the finished product. Quality poster printing brands a business and makes the company or event top of mind to consumers that view the posters regularly.
Discover which type of poster printing is right for your business by contacting our experienced team today.
Contact Us Now for More Information