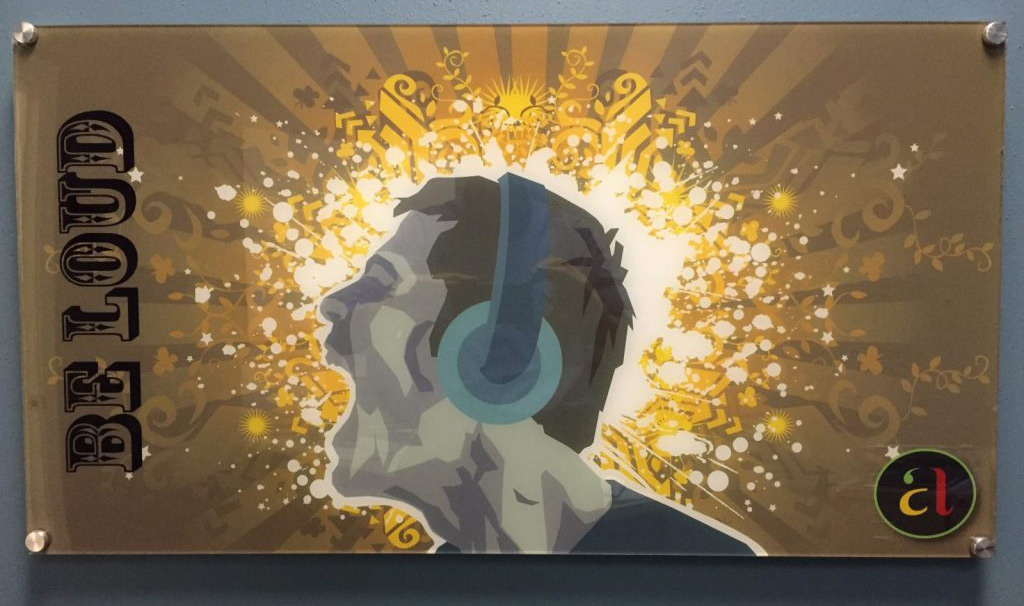 While outdoor business signs tell customers where you are located and welcome them into your business, indoor business signs are useful in branding your company to customers once they enter the building. Indoor signage spotlights products and promotions that you want consumers to notice and browse. Interior signs can also deliver information about your products and services that give customers a clear idea of what you offer as well as how much your company values their business. Indoor business signs create an inviting atmosphere that welcomes customers and makes them relaxed and more open to making a purchase. Indoor signage can also extend to your employees as interior signs located in your lobby, conference room or break area can share and promote your company culture.
What Are Some Popular Types Of Indoor Signage?
Here are some of the most popular types of indoor signage:
Wall murals can be a piece of art and inspire employees by sharing your company values and culture in its design. They can help your office be relaxed or boost creativity and morale among employees.
Wall graphics spotlight your products and services as well as direct customers to areas of the store where you want to drive traffic when they enter the building.
Dimensional letters and logos are made of various materials including acrylic, wood, PVC or metal. They can boost creativity or they can simply be used to generate ideas and start brainstorming sessions.
Architectural displays share information in an eye-catching visual manner about your business goals and company culture.
Mounted acrylic prints can be installed on walls and doorways to share information about past accomplishments and what you can do for the future success of clients.
Why Interior Signs Are Important For Your Brand
Interior signs are a creative and visually appealing extension of your company brand. By including such information as your logo, company slogan, and product or service info, you brand your business each time a customer sees and/or reads your indoor business signs. These signs also create a level of trust between consumers and your company as indoor signage makes customers remember you and also keeps your company top of mind among consumers. Interior signs create a memorable first impression and assure customers that you care about their needs and will deliver the desired products or services to them. Interior signs differentiate you from other businesses and make you a trusted consumer choice to those viewing the signs.
Put the branding power of indoor signs to work for you by contacting our experienced design and installation team today.
Contact Us Now for More Information